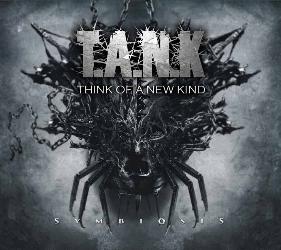 product: T.A.N.K. - Symbiosis
release date: 25.09.2015
label: Symbol Muzik/ Pride & Joy Music
territory: G-A-S
format: digi-pack CD
Mit zwei von der Presse hochgelobten Alben und Konzerten auf europäischen Festivals wie dem Wacken Open Air, Hellfest und Metal Camp, sowie Tourneen mit DAGOBA und SYBRRED konnten sich T.A.N.K (Think of A New Kind) als Aushängeschild der französischen Metal-Szene etablieren.
Gegründet im Jahr 2007 in den Vororten von Paris bietet die Band kraftvolle Musik mit Einflüssen von u.a. Soilwork, Machine Head, In Flames und Textures. Neben sehr guten Studioresultaten konnten sich T.A.N.K eine sehr gute Reputation als Live-Act erarbeiten.
"Symbiosis" ist das dritte Album der Franzosen und erscheint in Deutschland, Österreich und der Schweiz am 25.09.2015 über Symbol Muzik/ Pride & Joy Music mit Vertrieb Edel als Digi-Pack. Die 12 ungeniert klingenden, modernen Melodic Death Metal-Songs bieten u.a. einen Gastauftritt von SOILWORK-Sänger Björn "Speed" Strid und markieren einen weiteren Meilenstein dieser sensationellen aus GOJIRAs Heimat stammenden Formation.
Als Produzent in den Dome Studios fungierte hier David Potvin (One-Way Mirrow, Kronos, Lyzanxia…).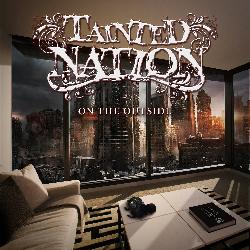 product: Tainted Nation - On The Outside
release date: 26.02.2015
format: CD
release territory: Europe
Tainted Nation comprises of five musicians who have all in their own right been involved in world tours, festivals and recordings. Boasting members and ex-members of Helloween, Firewind, King Diamond, The Poodles, Eden's Curse, Lionsheart and others. This line up has so far released an acclaimed debut title F.E.A.R, which hit like a hammer across the loins of Rock music. Possibly a slightly unexpected direction taken in this hard hitting commercial slice of music, the album has helped Tainted Nation to move forward at a rapid pace. With live appearances in the UK and Europe, including festivals and a hugely successful tour of Spain. All of these received some great reviews.
On 26.02.2016, Tainted Nation is looking forward to the release of their follow-up album entitled "On The Outside". This record was recorded in Tewkesbury, UK and Stockholm, Sweden, and produced & mixed by Pete Newdeck. Pontus Norgren of Hammerfall has co-written the tracks "Live And Die", "Karma" and "Back To Earth" and provided a couple of guest solos, Nick Workman (Vega) appears as backing vocalist on the track "On The Outside" and Issa is performing a duet with singer Pete Newdeck at "Pulling Me Under".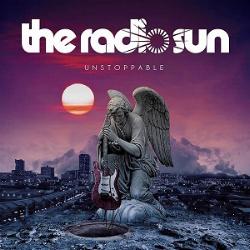 product: The Radio Sun - Unstoppable
release date: 20.10.2017
format: CD & download
territory: Europe
Australian melodic hard rock band The Radio Sun will release their fourth full-length album "Unstoppable" on October 20th, 2017. Vocalist Jase Old and guitarist Stevie Janevski have written a bunch of new catchy, well constructed melodic rock songs with the guidance of producer Paul Laine (solo, Dark Horse, The Defiants). Lush vocals and soaring solos are a big part of the band's sound, further enhanced by bassist Anthony Wong and drummer Gilbert Annese.
Andy Shanahan of Australian AOR favourites Roxus is a special guest on the forthcoming new album 'Unstoppable'. The Radio Sun guitar player Stevie Janevski goes on to say, "it's awesome to have Andy play keyboards on the song " and be a part of our new album. Roxus were by far the best AOR band Australia has had - a real honour!"
The Radio Sun will launch the new album with touring right around the world. The boys head to Japan in November and back to Europe in March 2018 with shows at HRH AOR Fest amongst others.
"Unstoppable" was mixed by Paul Laine. More shows for Germany, the UK and Greece are currently being booked.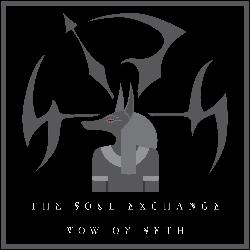 product: The Soul Exchange - Vow Of Seth
release date: 08.12.2017
territory: world
format: EP
The Soul Exchange is a band that mixes Classic Hard Rock with a contemporary Metal sound. They have taken influences from the 70's Hard Rock scene and created their own unique style of Metal infused, guitar driven hard rock, with great attention to the melodies and grand vocal arrangements. The lyrics deals mostly with subjects from the darker side of life such as insanity and evil in various forms.
The seed that eventually became The Soul Exchange was sown when guitarist and songwriter Hans von Bell began writing songs for a solo album back in 2013. After the albums' release in January 2015, Hans immediately started to work on new material for a follow up and realized he wanted to put together a proper band as the new material required a different sound and thus, The Soul Exchange was born. The band name came from a song off the 2015 solo album.
In 2016 the band found their formula and sound with the current line up consisting of Daniel John vocals & keyboards, Hans & Thomas von Bell guitars, Patrik "Patte" Ekelöf on bass, and Benny White drums. Although mostly unknown to the wide public, all band members have long careers in music behind them. The band released the critically and likewise publicly acclaimed album "Bloodbound" in March 2017 on the Mervilton Records label.
In the fall of 2017 The Soul Exchange have been working on an, in between albums, five track EP titled "Vow Of Seth" that is set for release on the Pride & Joy Music label on December 8th. The EP will be preceded by a digital single and video release of the EP's title track on November 17th. The Soul Exchange once again working with the renowned Swedish producer Magnus "Tank" Ljungqvist who also produced the "Bloodbound" album. The new EP has taken the band to an even darker place lyrically and with a tad harder sound. Stating that "this EP will show the way for the next full length album penned for release in 2018". Hard Rock with a great portion of modern Metal influences, and importantly, the vocal arrangements and melodies will always have a major focus in The Soul Exchanges' otherwise riff oriented music".