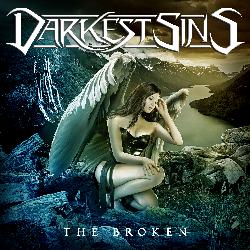 product: Darkest Sins - The Broken
release date: 21.10.2016
release territory: world
format: CD
Darkest Sins is a five-piece Melodic Metal band from Ålesund, Norway founded by Marius Danielsen and Anniken Rasmussen in 2009. For the last three years, the five-piece has been working on their debut album "The Broken" which now will be released on Pride & Joy Music on October 21th, 2016. Previously, Darkest Sins have released a demo album back in 2011 and an EP in 2013. So, "The Broken" marks the first real album coming from Darkest Sins. The CD was mixed and mastered by Piet Sielck (Iron Saviour) who also has mixed albums for Blind Guardian, Gamma Ray, Grave Digger, Paragon and many more.
Darkest Sins has a female and a male lead vocalist who share the vocals 50/50 both live and in the studio. This creates a great diversity in the music and makes the band stand out. Even though the Norwegians are a Melodic Metal band, they like to experiment with many different genres in their music but their roots and main influences come from classic metal bands such as Iron Maiden, Judas Priest and the 80's era of Black Sabbath.
Darkest Sins has proven itself as a strong live band and played shows around the most part of Norway. They have had many great special guests at their shows including Fabio Lione from Rhapsody of Fire and Tony Mills from TNT. In July 2016 they supported Anthrax in Norway. The next step will be an European tour in support of "The Broken".
Members from Darkest Sins have also worked on different studio projects with musicians such as Tim Ripper Owens, Timo Tolkki, Mark Boals etc. More info can be found on www.mariusdanielsen.com
Darkest Sins' keyboard player also plays in the band Tindrum with 80s legends from bands such as Europe, TNT and Jorn.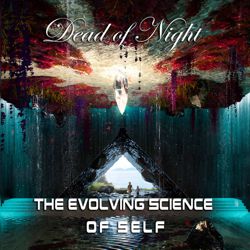 product: Dead Of Night - The Evolving Science Of Self
release date: 23.03.2018
territory: world
formats: CD & digital
Dead Of Night are a five piece Symphonic Rock/Metal band with members from various parts of the UK. Formed in 2013 by composer Carl Eden as a vehicle for an album that he had in mind at the time, and with the release of 'The Dead Shall Rise' in 2014 they began receiving much critical acclaim.
Following on from the success of this self-released debut album the band went on to re-record their first album under the title 'The Dead Shall Rise Again'. This was accompanied by their first live performance at The Railway - Bolton, UK, which spurred them on to continue gigging across the UK.
Their second release titled 'In Search of Ancient Magic' saw progression and them reaching new heights in terms of what Dead Of Night are capable of. "The musicianship is absolutely outstanding and this band is knocking on the door of the Premier League indeed they may already be there.", says Dave Smith of Ravenheart Music.
The band have gigged throughout the UK enjoying festival slots at 'A Splendid Day Out' (Morecambe's Victorian and Steampunk Festival 2016/2017), 'The Quinphonic Festival 4' (Birmingham's Female Fronted Metal Festival 2017), as well as gigs in Lancaster, Morecambe and Burnley for the '2017 Metal 2 The Masses - Battle of the bands' competition. The band won the online 'Life You Choose Battle of the Bands' competition in 2016, proving that their dedicated fans are behind them all the way!
"The Evolving Science Of Self" is the name of their new album which was produced, mixed and mastered by Carl Eden at The Creative Room in Manchester, UK. Carl comments: "This is our fourth studio album and, I think, our strongest so far. The title comes from that fact that we are really interested in consciousness and perception and the way that science and spirituality are starting to overlap. Plus, if you read the lyrics, it all sounds like a session on the psychiatrist's couch!" The artwork design was handled by Graphyx.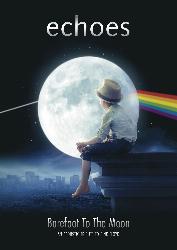 product: Echoes - Barefoot To The Moon
release date: 16.10.2015
release territory: Europe
format: DVD, CD, Blu-ray, double vinyl & download
After performing hundreds of concerts throughout Europe, enchanting thousands of people and playing festivals alongside all time greats like Jethro Tull, Joe Cocker, Manfred Mann and Asia, Echoes are now one of the premier Pink Floyd Tribute Bands. To echo the music has never been enough for this band and so the elaborate live shows convey the grandeur in all its facets. The "Süddeutsche Zeitung" simply calls it a spectacle.
In 2014 "Pink Floyd's star pupils" (Vogtland-Anzeiger) ventured a new course and on top of their typically atypical renditions of Pink Floyd's music they dared an experiment: the Pink Floyd acoustic concert - no amps, no safety net and no smoke and mirrors. Is that even possible? Can music that lives and breathes sprawling soundscapes, intricate
cascades of electronic noise and intense atmospheric density be reduced to such austerity that the spirit isn't lost? Or simply put, can you walk barefoot to the dark side of the moon?
With the acoustic show "Barefoot To The Moon" Echoes present their answer. The band centered around extraordinary guitarist and singer Oliver Hartmann (Rock Meets Classic, Avantasia) carefully dismantles the complex arrangements of the British art rock giants and uses only elementary and partly very unique Instruments to reduce the songs to their fundamental composition. All the while making sure that none of the magic is lost, but rather focused and so familiar sounds slightly change color and thus far unknown shades emerge. This stripped state shows a fascinatingly fragile beauty, that could not have been perceived before. Echoes reveals the essence of Pink Floyd.
The exceptional atmosphere of this acoustic concert reflects not only in the music but also the familiar setting; candles instead of a laser show, a string section instead of keyboard sounds, reduction instead of inflation. Floydian grandeur turns into intimate music experience, borne by creativity, wit, charm and respect for the makers who are Pink Floyd.
This DVD, recorded at the sold out Stadttheater Aschaffenburg, impressively documents the memorable evening and manifests the music of Pink Floyd in a way that it has not been heard before.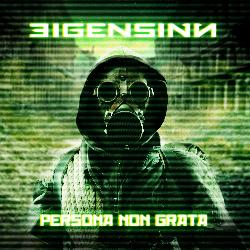 product: Eigensinn - Persona Non Grata
release date: 01.12.2017
territory: world
format: CD
About zombies, monsters and evil fairies - Persona non Grata will rise!
"Persona Non Grata" is the name of the third full-length release from the dark rockers EIGENSINN from Southern Germany. More than two years of hard work has left its mark on an album that will stand out from the crowd! During the cold and snowy January 2017 the band retired on a lonely farm house in Saxony. The magical and dark atmosphere of the abandoned landscape deeply engraved itself into the new songs. The outcome is a complex and brute Industrial Rock album, on which you can sense the sinister emotions living within each song as they touch upon subjects taboo to many. The bands lead singer Nemesis takes the listener on a journey from a morbid story teller rising up to a strong willed freedom fighter
The eleven ostentatious hard hitting tracks all stay true to EIGENSINN's trademark sound. Mastermind Kai Stahlenberg's production at the renowned Kohlekeller studio has produced an album that is both raw and punchy staying true to the bands hard hitting roots.
The album will be released on Pride & Joy Music on December 1st, 2017. EIGENSINN will tour all over Germany this November to support the US NDH legend HANZEL+GRETYL together with Reptil, to promote their new album.