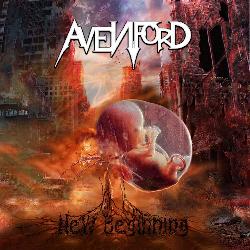 product: Avenford - New Beginning
release date: 27.01.2017
territory: world
format: CD
Avenford was formed by guitarist Peter Szehoffner and guitarist/vocalist Arpie Gamson in Hungary in the summer of 2012.
Initially they started to create music on their own as they got on well from the beginning, both having similar backgrounds, musical ideas and influences which include Masterplan, Jorn Lande, Yngwie Malmsteen and Iron Maiden etc.
A few months later they had enough material written for a full album and with the help of lyricist Zoltan Bako the songs reached their final form.
Soon after Szehoffner and Gamson moved to the UK, they got together in Gamson's flat and recorded the basic tracks for the first album. It was named after their most epic song "Mortal Price". The tracks were sent to Denever studios in Hungary for final mixing – it also helped that the studio owners were also huge Maiden fans. The line-up was completed by Pete Jean (drums) and Zoltan Meszaros (bass).
Since then, the band has gone through a few changes but apparently is stronger than ever.
Jivodar Dimitrov joined AVENFORD on drums and Tom Longbottom took over the bass. "New Beginning" was recorded with Roland Grapow (Masterplan) – and it's stronger, harder and faster than the first one.
Guest musicians: Apollo Papathanasio (Majestic, ex-Firewind) - vocals on "Dead or alive", Zoltan Marothy (Kiss Forever band) – guitar solo on "Back in time", Roland Grapow (Masterplan) – guitar solo on "Fury road", Zoltan Kiss (Iron Maidnem) - vocals on "Dark angel", Bodor Mate (Alestorm) – guitar solo on "Mask", Piotr Sikora (Exlibis)- keyboard solo on "Return to the land of emeralds" then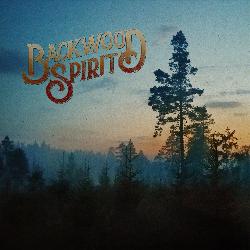 product: Backwood Spirit - s/t
release date: 28.04.2017
territory: world
formats: CD, LP & download
Backwood Spirit was founded in Örebro, Sweden, in 2014 by guitarist and song-writer Kent Engström. After writing and doing pre-recordings of songs with different musicians, Engström teamed up with long time music companion and drummer Joje Lindskoog (Crossroad Jam, Waving Corn) to put a band together.
In late 2015 the two joined forces with vocalist Göran Edman (Yngwie Malmsteen, John Norum) to start the recording of an album.
Tobias Åslund was brought in for the organ and keyboard work in the studio, along with Niclas Boson for the bass. Later on Boson became a regular member of the band. The line-up was completed with Peter Emilson, also with a past in Crossroad Jam, on keyboard.
In the style of classic rock and bluesy hard rock, the music of Backwood Spirit is reflecting the musical roots of the members.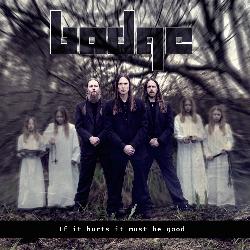 product: Badge - If It Hurts It Must Be Good
release date: 27.08.2017
territory: world
format: CD (digi-pack)
BADGE was put together by guitarist/singer Matti Norlin and drummer Fredrik Haake in 2002. Matti´s love for Pre War Blues and both their ambition to create new and exciting music is the drive.
Since then BADGE has released two albums "Kill Another Fuzz" in 2010 and "If I Could Love I'd Love This" in 2013. Their new album" If It Hurts It Must Be Good" will be available via Pride & Joy Music from July 28th, 2017.
With focus on energy, new paths and groove, but always to serve the song, BADGE has been breaking new ground ever since. Even though they started out with the old Blues in mind, they never thought about themselves as a Blues band. Rather a band that makes it's own mark with many influences.
In 2013 BADGE was picked to represent Sweden in the European Blues Challenge. In 2014 Matti Norlin and Fredrik Haake got a composer-scholarship from SKAP (Swedish Society of song-writers) for the music of BADGE, and the video for the track "If I Could Love This" reached over 135.000 views on YouTube.
With the new album "If It Hurts It Must Be Good", they have really come a long way as far as songwriting and getting a unique sound on print! The first advance single from the album, "Reap What You Sow", was picked by Swedish national radio as one of the top 30 songs of Rock in 2015!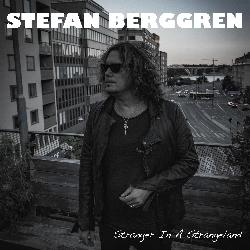 product: Stefan Berggren - Stranger In A Strangeland
release date: 21.10.2016
format: CD & download
territory: world
STEFAN BERGGREN is one of Sweden's best known singers, musicians and song-writers. In his almost 30 years lasting career he played in acts such as Snakes In Paradise, M3, Company Of Snakes, Razorback and Berggren Kerslake Band amongst others and shared the stage with musicians from Whitesnake, Deep Purple, Brian May Band, Uriah Heep und Black Sabbath. Most recently he stepped in as singer for Uriah Heep at a gig in Rosenheim and played in the UK together with Don Airey (Deep Purple) and Neil Murray (Whitesnake, Black Sabbath), Germany.
"Stranger In A Strangeland" marks the release of the first solo album from this exceptional artist and features appearances from old friends such as Bernie Marsden (ex Whitesnake), Stephen Bentley-Klein (Deep Purple), Neil Murray (Black Sabbath, Whitesnake), Tomas Pomma Thorberg (Snakes In Paradise, Four Sticks, Plankton), Sebastian Sippola (Four Sticks ,Plankton), Marcus Jidell (Avatarium, ex Evergrey), Joakim Svalberg (Opeth), Lars Karlsson (Diamond Dogs) and more.
The album was produced by Stefan Berggren at Berggren Studios in Stockholm, Sweden and mastered by Pete Lynam (California Breed, Glenn Hughes, Slash, Rival Sons) at Infrasonic Sound Studios in Los Angeles, USA.